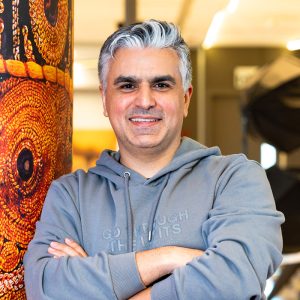 Emir Modiri is a highly qualified IT professional and dedicated trainer with a proven track record in leadership, DevOps, and cloud engineering. With a wealth of experience under his belt, Emir has honed his skills and expertise in a diverse range of technologies, including AWS, GCP, Azure, Openstack, Docker, Kubernetes, and Terraform. His comprehensive knowledge and hands-on experience make him a trusted authority in the IT industry.
Emir's credentials speak volumes about his proficiency and dedication. He holds esteemed certifications such as GCP Solutions Architect-Professional, AWS Certified Solutions Architect, and Docker and Container Technologies. These certifications validate his mastery and ability to design and implement efficient IT solutions.
Throughout his career, Emir has made significant contributions to international companies, spearheading improvements in IT infrastructure and processes. He has successfully fostered a DevOps culture within organizations, facilitating collaboration between development and operations teams to achieve faster and more reliable software delivery.
What sets Emir apart is his multilingual proficiency and unwavering commitment to continuous learning. His ability to communicate effectively in multiple languages allows him to engage with diverse teams and stakeholders, bridging any language barriers that may exist. Emir's dedication to staying up-to-date with the latest industry trends and technologies ensures that he remains at the forefront of innovation, making him an exceptional mentor in the IT field.
Whether he is leading a team, imparting knowledge through training sessions, or architecting robust cloud solutions, Emir Modiri consistently demonstrates his expertise, professionalism, and passion for driving IT excellence.
Top reviews of our trainings
Super good and inspiring training by the master himself!

Introduction to CD/DevOps by Jez Humble

Good idea of what DevOps is about

DevOps Foundation

great value information

DevOps Foundation

Enthusiastic and flexible

DevOps Foundation

Good variety of theory and assignments

DevOps Foundation

Informative training

DevOps Foundation