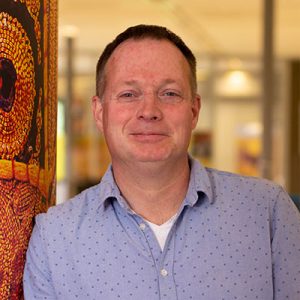 Wiebe is enthusiastic and passionate about putting a smile on the face of the engineers by reducing the waste in the IT Processes and dramatically improving the output of the (IT) Value Streams. He likes to take the lead in improving that performance and to build a motivated team, that is able to do the system integration, scripting and configuring necessary for a fully automated frictionless continuous integration & delivery pipeline.
He uses Lean, Agile, Architecture and DevOps thinking to get a fast return on investment and to provide value to the organization as soon as possible.
The past twenty years he has been involved with system development, IT consulting and architecture, starting with his own company and later on in the IT industry as senior-programmer, project-leader and gradually evolved towards software, solution and enterprise architectures, delivery process engineering, software development factories and coaching.
Wiebe comes from an expat background and performs very well in international settings and has good language skills with several foreign languages.
Specialties: DevOps at Scale, Continuous Integration and Delivery Engineering, Implementing Change, Reducing Waste, Solution Architecture, Lean, Agile.
Top reviews of our trainings
The discussions were amazing!

DevOps Foundation

10/10

DevOps Foundation

Variety theory/practice is great

DevOps Foundation

Lots of room for discussions

DevOps Foundation

Enthusiastic!

Azure AZ-900

Much enthusiasm!

Masterclass Leading a DevOps Transformation