Free Mini Training:

DevOps for Agile Coaches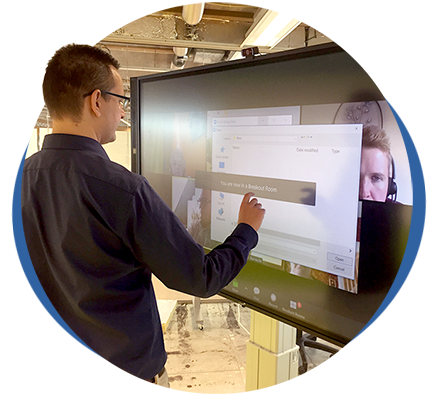 Free Mini Training:


DevOps for Agile Coaches

This training enables Agile Coaches to understand the principles and elements of DevOps and how to make their teams discover and understand where to apply DevOps improvements.

 
The date will be announced soon, stay tuned!
Register for this Mini training for free!
LIVE: Limited spots available!
About DevOps for Agile Coaches
During this 1 Hour DevOps for Agile coaches Mini training, participants will get an introduction on how to steer on the improvement of the team's technical capabilities needed for DevOps. 
This mini-training is based on the DevOps for Agile Coaches training and may contain components from the training:  the DevOps principles, capabilities, culture, and the approach for successfully implementing DevOps improvements.
Why should you attend this mini training?
Why follow standard e-learning courses, when you can get answers on the spot! for free!
Don't waste time on solving how to apply the DevOps puzzle! during this session, we will help you put the theory into practice, straight away!
With the trainer's help you'll be able to apply practices immediately and speed up your time to learn.
In contrast to many e-learnings, our training provides you with a personal piece of advice on the basis of your own challenges regarding DevOps. During the session, we will give you practical tools so that you can get started immediately in your current work environment! Come to this valuable hour with your biggest problems so that we can tackle them together.
This free mini-course is a kick-starter for finding solutions when your organization is coping with:
A non-Agile way of working in DevOps

The problems of manual testing

Inconsistent environment configurations

Conflicting goals between Dev and Ops
This training is aimed at Agile coaches who want to learn more about DevOps so they can keep their coaching role and improve their teams' performance, by using the DevOps improvement approach and improving or using underlying technologies.

"The instructor was excellent – clearly explained things, and made it easy to comprehend the learning objectives, even without having experience writing code."
Liam Visser
Agile Coach
We have developed a Free Mini training, in which we emphasize the value of your role towards DevOps! So that you too can start your journey in accelerating in an increasingly rapidly developing DevOps environment.
This one-hour min training is designed to be highly interactive and given by veterans that bring their lessons working from the trenches.
Key Takeaways:
For most Agile coaches, the knowledge level on how to implement DevOps on the technology side needs to be improved. What would be an effective approach and what are the technologies to consider? What value do these add and when to implement what? 
The learning objectives for this mini training: DevOps for Agile coaches, will include: 
What are and how to interpret the DevOps principles
How DevOps can complement Agile
How to start bridging the gap between DevOps and Agile
Understanding the "Three Ways" approach
Understanding the feedback cycle within DevOps; where and how to gain feedback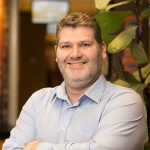 Markus van Duijn
Markus van Duijn is a DevOps coach with many technical skills. He is versatile, analytical, and eager to learn. He loves a challenge and helps others to bring out the best in themselves. He believes inspiring is done by setting the correct example.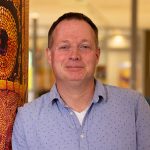 Wiebe Wiersema
Wiebe is enthusiastic and passionate about putting a smile on the face of the engineers by reducing the waste in the IT Processes and dramatically improving the output of the (IT) Value Streams. He likes to build a motivated team, that is able to do the system integration, scripting, and configuring necessary for a fully automated frictionless CI/CD pipeline.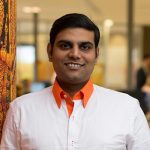 Phani Bhushan
Phani works as a Technical Consultant and a Scrum.org/DevOps Institute trainer at DevOn, helping organizations to make the transition to the Agile way of working.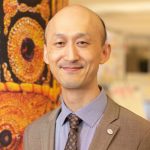 Dr. Fangbin Liu
Dr. Fangbin has about 10 years' experience in the InfoSec industry, serving in various Information Security roles. Through these roles, Fangbin obtained thorough knowledge of both managing information security in a systematic and efficient way and the embedding of Information Security into multiple types of business processes.