Applying Professional Scrum for Software Development
Applying Professional Scrum™ for Software Development (APS-SD) is a 3-day hands-on course where students experience how to deliver quality software using Scrum with Agile and DevOps practices. Students work in Scrum Teams over a series of Sprints, creating code on a realistic software system to learn Scrum while using Scrum. The course, formerly known as Professional Scrum Developer, includes a free attempt at the globally recognized Professional Scrum Developer I certification exam (PSD I).
15+ Years Experience




Learn from industry leaders

Official Scrum.Org™ Certificate




Internationally recognized

Hands-On Approach




Immediately start applying your craft

Rated 9,2




Highly reviewed by other participants

Certified
Beginner
3 days
09:00 - 17:00
Lunch incl.
Over the 3 days, students gain a real-world view of what it is like to build software with Scrum. They collaborate over a series of Sprints applying modern engineering practices, and using the Scrum framework to manage complexity. The key focus of the class is on how to develop and deliver increments of releasable functionality. Students will experience real-world challenges and issues, and through a series of Sprints will learn how to continuously improve the way they perform their work.
The course teaches how Agile engineering practices and supportive DevOps tools complement Scrum and further advance a team's capabilities. This course provides greatest value if the whole Scrum Team (Developers, Scrum Master and Product
Owner) attend together and experience the power of real teamwork. Teams that attend together are not only able to apply learnings to their work immediately, but are also able to recall their classroom experiences to overcome particularly
challenging times.
The course is available in .NET and Java specific technologies, along with a generic technology course. Professional Scrum Trainers can work with you to define a specific technology stack that meets your needs in private classes for your organization.
The .NET version was developed in partnership with Microsoft® and is the official training solution for Microsoft Visual Studio.

Phani Bhushan
Technical Consultant & trainer
Phani works as a Technical Consultant and a Scrum.org/DevOps Institute trainer at DevOn, helping organizations to make the transition to the Agile way of working.
Course objectives
Experience real collaboration between the Developers, Product Owner and Scrum Master in the quest of building and delivering a high quality and valuable product.
Build and deliver working software by applying modern Agile engineering practices and supportive DevOps tools.
Understand the synergy between the various elements of Scrum and complementary practices.
Leave the class with ways to identify common pitfalls and how to avoid them
Course topics
The Scrum Framework
Working within a Scrum Team
Definition of Done
Backlog management practices and slicing features
Code quality and Technical Debt
Agile architecture practices
Test Driven Development
Pair Programming
Agile Testing and other practices to ensure quality
Using DevOps with Scrum
Target audience
This course is intended for all members of a Scrum Team involved in developing and delivering software based systems including: architects, analysts, programmers, database developers, testers, managers, IT-Operations and others, including Scrum Masters and Product Owners. Both individuals and complete teams can gain great value from attending this course. Students will experience working on a Scrum Team during the class and will be able to transfer their learnings to their teammates to help them understand the advantages of using Scrum, Agile and DevOps practices together.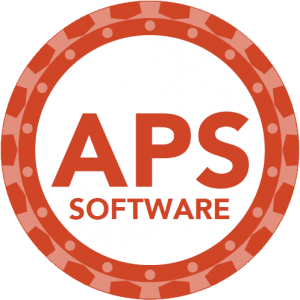 Certification
All participants completing the Applying Professional Scrum course will receive a password to attempt the Professional Scrum Developer I (PSD I) assessment, which requires a minimum passing score for certification.
Top reviews of our trainings
Good hands-on: Good explanation, nice pace despite the fast-talking

Quality Code using SOLID principles

Great overview of K8s with good examples

Kubernetes

Rini is top!

Masterclass Leading a DevOps Transformation

Really good structure, clean code part

TDD

Changing the mindset in the right direction

Top: All about leadership + exercises

Masterclass Leading a DevOps Transformation
Payment methods




Need help?
Please contact us via email or call us by the number stated below. We are more than happy to help you.
+31 (0)15 - 241 19 00
academy@devon.nl
What's next for me?
Take a look at what trainings you should follow next to become a true expert in your field.
Test Automation Fundamentals
1.5 day training

Beginner
Quality Code using SOLID principles
3-days training

Beginner
What if I book a date, but then have to reschedule?
After your registration has been confirmed, you are still able to change the date up to 20 days before the first day of the training. You are able to do this once. Please send your request to academy@devon.nl or call +31(0)15-24 11 900 for further assistance.
What if not enough people have signed up for the course?
Two weeks before each training, we will check if we have enough participants for the training course to be valuable and continue. If this is not the case, we will inform you by e-mail, with options for a new date and location. After this notification, you will have the right to cancel or change your registration within 5 working days.
On the website you can choose to pay via iDeal, creditcard or by invoice with a payment period of 30 days.
Which languages do you offer your courses in?
Most of our courses are available in both English and Dutch. We have a selection of training courses which are only available in English, which will be on that training page. Our rule of thumb for courses in the Netherlands is – the course is in English unless everybody speaks Dutch, then the course is in Dutch. If you want to be sure you are in a Dutch course, please get in touch with academy@devon.nl in case the information on a specific date is not available on the course page.
What do the costs include?
Unless mentioned otherwise, the course fee includes the cost of training material, exam cost, the use of the location, catering and parking.
Only one or two locations are visible. How is that possible?
When you click on the orange arrow, the menu will unfold further. More locations and dates might appear.
Is VAT included in the prices shown?
The costs that apply to our programs initiated from the Netherlands are exempt from sales tax as per Article 11-1-o of the 1968 Sales Tax Act. In other locations/countries, the prices shown are excluding VAT, which will be added.
Can I still register for the training?
Is the 'register' headline visible? This means you can register and attend the training. Does the headline say 'full'? Give us a call and we'll try and help you out!
What language is the course material in?
All course material for the open registrations is in English.
When will I receive my exam code?
If you are doing the PSD (Scrum.org) or one of the certified DevOps Institute trainings, you will receive your exam code on the final day of the training.
What is your payment term?
We have a payment term of up to 30 days
Not sure if this course is for you?