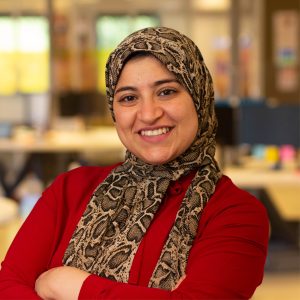 Nehal Othman is a seasoned Information Security Consultant with a proven track record in the information technology and services industry. With extensive experience in the field, Nehal has consistently delivered exceptional results in various security-related domains.
Specializing in Security Operation Centers (SOCs), Nehal possesses in-depth knowledge and practical skills in managing and optimizing security operations. Their expertise extends to conducting risk analyses, performing vulnerability assessments, and engaging in threat hunting activities. Nehal's ability to navigate complex security landscapes allows them to effectively identify and address potential vulnerabilities, ensuring the protection of critical assets and data.
One of Nehal's standout qualities is their proficiency in direct and remote analysis, enabling them to assess security incidents and respond promptly. Their strong critical thinking skills contribute to effective decision-making and the implementation of appropriate security measures. Nehal's exceptional communication and presentation skills facilitate clear and concise reporting, ensuring stakeholders are well-informed about potential risks and mitigation strategies.
Nehal is well-versed in SOC consulting, offering valuable guidance and recommendations to organizations seeking to establish or enhance their security operations. Their comprehensive understanding of industry best practices enables them to design and implement robust security frameworks tailored to the specific needs of clients.
Able to thrive in fast-paced and challenging environments, Nehal consistently delivers results with accuracy and efficiency. They remain calm under pressure, quickly adapting to changing circumstances and effectively managing priorities. Nehal's strong project management skills contribute to the successful execution of complex security initiatives, providing clients with the peace of mind that their systems and data are well-protected.
With Nehal Othman as an Information Security Consultant, organizations can rely on their expertise, professionalism, and commitment to safeguarding valuable assets from potential threats.
Top reviews of our trainings
Rini is top!

Masterclass Leading a DevOps Transformation

Real-life examples with solid understanding and interaction

Quality Code using SOLID principles

Very strong in content, and enthusiastic

Kubernetes & Continuous Delivery

Cover all fronts in logical order

Kubernetes & Continuous Delivery

Variety theory/practice is great

DevOps Foundation

Interactive and focused

DevOps Foundation