DevOps Training to Accelerate
High Performance!
Match your goals to learning journeys, explore your options, and map out your path to success. As a Premier Partner of the DevOps Institute, Partner in Principle of Scrum.org and DevOps Portfolio partner of iSQI, we offer training courses with market value, which are delivered by trainers with years of hands on experience in DevOps organizations.
Customer Rated


Open training / In-company

Certified DevOps Institute™


Global Premier Partner

iSQI Inc


DevOps Portfolio Partner
Explore our trainings to expand your DevOps skillset
Go beyond training and find the right Learning Journey for you
Professionals in a DevOps Organization must have an equal balance of soft, process and functional skills. When transforming to DevOps – collaboration, cooperation and acceleration are at the core. In multifunctional teams, with a focus on Continuous Delivery and adding value, we distinguish 7 principle roles, for each of which you can find a standard learning journey based on our years of experience. DevOps in any organization can go a bit differently, this is the same for these journeys. The organization may expect different skills from people even though they appear to have a similar role. To truly understand the need of you and your organization, please feel free to get in touch and we will grab a cup of (virtual) coffee to personalize the journey for you.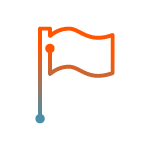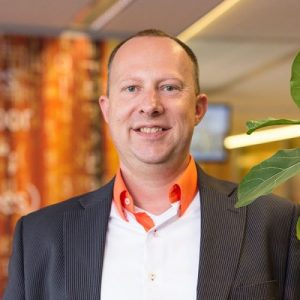 Rini van Solingen
Strategic Adviser DevOn
Masterclass Leading a DevOps Organization
1-day training

Advanced
DevOps Leader
2-days training

Advanced
(DOL)® DevOps Leader certificate
Lean Green Belt (Provided by Prowareness WeOn)
6 day training

Intermediate
Top reviews of our trainings
Fantastic interaction!

Masterclass Leading a DevOps Transformation

A good basis to have a good start with DevSecOps in our organization.

DevSecOps

Able to clear the myths and understand the basics.

DevOps Foundation

Group discussion settings, nice way (virtual)

DevOps Foundation

Lots of useful information which help to clarify DevOps

DevOps Foundation

Good content between theory and practice

Quality Code using SOLID principles
Embark on the Journey to High Performance
You, a professional in a DevOps Organization want to have an equal balance of soft, process and functional skills to ensure you can deliver optimal value. When transforming to DevOps – collaboration, cooperation and acceleration are at the core. DevOn Academy offers over 30 training courses, Masterclasses and workshops which all have one thing in common – it's all about High Performance with DevOps.

Upgrade your DevOps skills
Our quality curriculum is designed with top-tier industry partners, not academics, so you learn the high-impact skills that top companies want.

Active Hands-on Learning
Learn by doing with hands-on DevOps/Agile exercises that lead to real skills mastery.

Learn from Industry Leaders
Our leaders have more than twenty years of experience and have guided many DevOps Transformations, as hands-on coaches and consultants, across the years.

The help you need, when you need it
Reach out to our mentors 24/7 and have your training questions answered quickly so you can keep learning.
Curious which trainings are relevant for you & what your Learning Journey looks like?