AI for Product Owners & Product Managers
This intensive one-day training aims to equip Product Owners and Product Managers with the expertise and capabilities to maximize the potential of AI for gaining a competitive edge. The primary emphasis will be on determining priorities to optimize product value, streamline efficiency, and maintain a competitive advantage.
15+ Years Experience




Learn from industry leaders

Tailor-made Learning Journeys




Become the experts you want to be!

Hands-On Approach




Immediately start applying your craft

Rated 9,2




Highly reviewed by other participants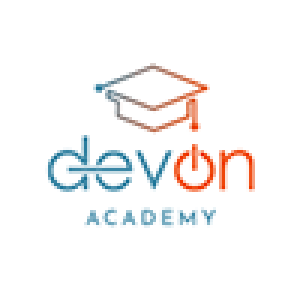 Non-certified
Beginner
1 day
09:00 - 17:00
Lunch incl.
Using Artificial Intelligence capabilities can provide a significant edge over competitors. This one-day intensive training session is designed to empower Product Owners and Product Managers with the knowledge and skills to use AI to obtain that competitive advantage. The course not only covers the comprehensive capabilities of AI—from machine learning to natural language processing—but also focuses on how to use available data effectively for tailored use cases. Recognizing that every product is unique, the course can be tailored to specific circumstances, ensuring that everyone will gain actionable insights to use even the next day.
By the end of this training session, participants will be self-aware to make conscious decisions about integrating AI capabilities into their products. The strong focus will be on defining the priorities to maximize product value, efficiency, and a competitive edge.

Shaun McGirr
Seasoned AI & Data Advisor, Speaker
Data leader Shaun McGirr's expertise spans statistics, academia, and consulting, especially in automotive data science. Known for his insights in the documentary Data Science Pioneers, Shaun promotes the power of strategic questioning in data science for real-world impact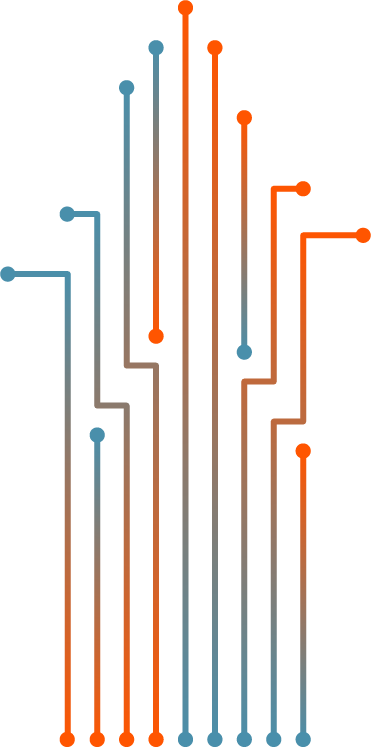 Course objectives
This training is designed to provide an understanding of the diverse capabilities of AI, categorize them for specific use, and explore how they can be leveraged to build or improve a product from multiple angles. The learning objectives for AI for Product Owners & Product Managers include an understanding of:
To gain valuable insights for your product that you can implement as early as the next day.
To understand the different types of AI technologies and their capabilities.
To explore various AI technologies like Computer Vision, Machine Learning, Data Science & Analytics, and how they can be applied to improve product experience.
To emphasize the importance of using available data in the right way for AI applications.
To demonstrate how AI can be applied across various aspects of product management, from customer features to internal improvements and marketing.
To introduce AI tools that can speed up product definition and prototyping.
To offer insights into gaining a competitive advantage through AI.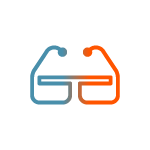 Course topics
Introduction to AI

What is AI?
Types of AI: Narrow AI, General AI, and Artificial Superintelligence
Importance of AI in Product Management

Understanding AI Capabilities

Generative AI vs Traditional AI
Machine Learning
Natural Language Processing
Computer Vision
Robotics & Automation

Use Cases: Improving Product Experience
The Role of Data

Importance of Data in AI
Data Collection Strategies
Data Privacy and Ethics

AI in Customer Features

Personalization
Chatbots for Customer Service
Predictive Analytics for User Behavior

Product development improvements

Automated Testing
Agile Development with AI
AI in Quality Assurance
Efficient documentation

AI in Marketing

Customer Segmentation
Content Generation
Predictive Analytics in Marketing

AI Tools for Product Definition and Prototyping

Tools for Data Analysis
Tools for Automated Design and Prototyping
Tools for Market Research

Summary of Key Takeaways
Target audience
The target audience for the AI for Product Owners & Product Managers course are professionals including:
Product Owners
Product Managers
Business Analysts interested in AI applications
Technical Leads and Developers who collaborate with Product Teams
Marketing Professionals interested in leveraging AI for product promotion
Top reviews of our trainings
10/10

DevOps Foundation

Energy / clear

Masterclass Leading a DevOps Transformation

Good information structure

DevOps Foundation

Good snippets

Quality Code using SOLID principles

A good basis to have a good start with DevSecOps in our organization.

DevSecOps

Really good structure, clean code part

TDD
Payment methods




Need help?
Please contact us via email or call us by the number stated below. We are more than happy to help you.
+31 (0)15 - 241 19 00
academy@devon.nl
What's next for me?
Take a look at what training you should follow next to become a true expert in your field.
Functional Security for Managers (coming soon)
1-day training

Beginner
Lean Green Belt (Provided by Prowareness WeOn)
6 day training

Intermediate
DevOps Foundation
2-days training

Beginner
(DOFD)® DevOps Foundation certificate
What if I book a date, but then have to reschedule?
After your registration has been confirmed, you are still able to change the date up to 20 days before the first day of the training. You are able to do this once. Please send your request to academy@devon.nl or call +31(0)15-24 11 900 for further assistance.
What if not enough people have signed up for the course?
Two weeks before each training, we will check if we have enough participants for the training course to be valuable and continue. If this is not the case, we will inform you by e-mail, with options for a new date and location. After this notification, you will have the right to cancel or change your registration within 5 working days.
On the website you can choose to pay via iDeal, creditcard or by invoice with a payment period of 30 days.
Which languages do you offer your courses in?
Most of our courses are available in both English and Dutch. We have a selection of training courses which are only available in English, which will be on that training page. Our rule of thumb for courses in the Netherlands is – the course is in English unless everybody speaks Dutch, then the course is in Dutch. If you want to be sure you are in a Dutch course, please get in touch with academy@devon.nl in case the information on a specific date is not available on the course page.
What do the costs include?
Unless mentioned otherwise, the course fee includes the cost of training material, exam cost, the use of the location, catering and parking.
Only one or two locations are visible. How is that possible?
When you click on the orange arrow, the menu will unfold further. More locations and dates might appear.
Is VAT included in the prices shown?
The costs that apply to our programs initiated from the Netherlands are exempt from sales tax as per Article 11-1-o of the 1968 Sales Tax Act. In other locations/countries, the prices shown are excluding VAT, which will be added.
Can I still register for the training?
Is the 'register' headline visible? This means you can register and attend the training. Does the headline say 'full'? Give us a call and we'll try and help you out!
What language is the course material in?
All course material for the open registrations is in English.
When will I receive my exam code?
If you are doing the PSD (Scrum.org) or one of the certified DevOps Institute trainings, you will receive your exam code on the final day of the training.
What is your payment term?
We have a payment term of up to 30 days
Not sure if this course is for you?