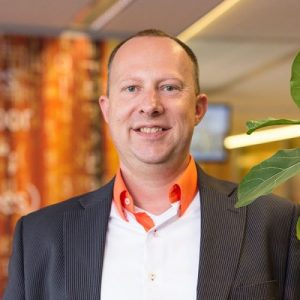 Rini van Solingen (prof.dr.ir) is a strategic consultant for DevOn, CTO at Prowareness We-On and part-time professor global software engineering at the TU-Delft. Besides this, he is a well-known speaker and author about speed, agility and responsiveness of organizations.
Rini's talent is to simplify complex matters and explain them in an understandable and humoristic way. He succeeds in doing so by using simple analogies and sharing real-life stories and anecdotes. In his presentations, he shares simple and powerful models in order to connect theory and reality. It does not always have to be serious; it is also allowed to laugh.
Chairman | Agile Leadership | Management | Speed | Self-organization | Agility | Scrum | Global software engineering | Responsive organizations.
Top reviews of our trainings
Energy / clear

Masterclass Leading a DevOps Transformation

Good variety of theory and assignments

DevOps Foundation

Extra topics, extra trainers

DevOps Foundation

Good practical examples

DevOps Foundation

Nice with a practical example of Transavia!

Masterclass Leading a DevOps Transformation

Enthusiastic!

Azure AZ-900