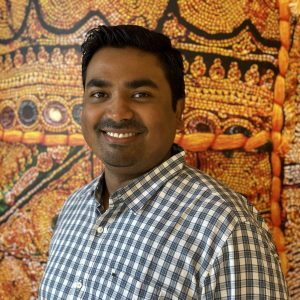 With over 10 years of extensive IT experience, Sachin brings a wealth of knowledge and expertise in web development, geographically distributed team collaboration, and agile methodologies. He excels in building enterprise software solutions in various complex domains such as Telecommunication, Insurance, Finance, HR, and E-commerce Rewards platforms.
In terms of web development, he has a strong command over .NET and JavaScript frameworks, including Angular, React, and others. His proficiency in these technologies enables him to create robust and scalable applications that meet the needs of modern businesses.
Working with geographically distributed teams, Sachin has mastered the art of collaboration using Agile and DevOps methodologies. He is well-versed in SCRUM framework and XP practices, ensuring quality and a zero-defect mentality throughout the development process. His ability to effectively coordinate and communicate with diverse teams results in successful project outcomes.
A standout attribute of Sachin is his dedication to enable teams in developing enterprise software with clean code and clean architecture. He understands the importance of maintainability, scalability, and extensibility in software development, and his expertise allows him to deliver high-quality solutions that stand the test of time.
Overall, his strong technical background, experience in diverse domains, proficiency in various web development technologies, and commitment to delivering high-quality solutions make him an excellent choice for those seeking guidance in the fields of IT, web development, and agile methodologies.
Top reviews of our trainings
Changing the mindset in the right direction

Energy / clear

Masterclass Leading a DevOps Transformation

Enthusiastic and flexible

DevOps Foundation

I was given a different (better) perspective on unit tests

TDD

Good practical examples

DevOps Foundation

Location, variety, inspiration

Masterclass Leading a DevOps Transformation