A DevOps Role-based Education Approach
DevOps Learning Journeys
Professionals in a DevOps Organization must have a balance of soft, process, functional and relevant technical skills. When transforming to DevOps, collaboration, cooperation and acceleration at its core. In cross-functional teams, with a focus on continuous delivery and adding value, we distinguish 7 principle roles, for each of which we have created a learning journey.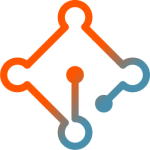 DevOps in any organization is practiced differently, this is the same for these journeys. The organization may expect different skills from people even though they appear to have a similar role. To truly understand the need of you and your organization, please feel free to get in touch and we will grab a cup of virtual coffee to personalize the journey for you.
T-Shape professionals are important for this because they cannot only perform tasks within their own specialization, they can help their teammates out. Also because they understand them and their jobs better, communication and collaboration improve. To establish this profile, you need to go beyond your own limits and learn things outside the scope of your expertise.
Wondering how to establish this profile for yourself?