Free Mini Training:

DevOps for Coaches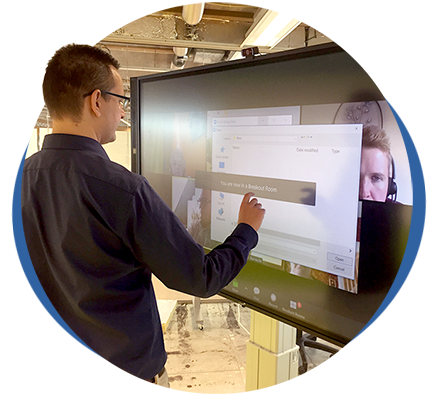 Free Mini Training:


DevOps for Coaches

This training enables (Agile) Coaches to understand the principles and elements of DevOps and how to make their teams discover and understand where to apply DevOps improvements.

 
The video can be watched on-demand by registering below! 
Register for this Mini training for free!
LIVE: Limited spots available!
During this 30-minute DevOps for (Agile) coaches Mini training, participants will get an introduction on how to steer on the improvement of the team's technical capabilities needed for DevOps. 
This mini-training is based on the DevOps for Coaches training and may contain components from the training:  the DevOps principles, capabilities, culture, and the approach for successfully implementing DevOps improvements.
Why should you attend this mini-training?
Why follow standard e-learning courses, when you can get answers on the spot! for free!
Don't waste time on solving how to apply the DevOps puzzle! During this mini-training, we will help you put the theory into practice, straight away!
With the trainer's help you'll be able to apply practices immediately and speed up your time to learn.
In contrast to many e-learnings, our training provides you with a personal piece of advice on the basis of your own challenges regarding DevOps. During the training, we will give you practical tools so that you can get started immediately in your current work environment!
This free mini-course is a kick-starter for finding solutions when your organization is coping with:
A non-Agile way of working in DevOps

The problems of manual testing

Inconsistent environment configurations

Conflicting goals between Dev and Ops
This training is aimed at (Agile) coaches who want to learn more about DevOps so they can keep their coaching role and improve their teams' performance, by using the DevOps improvement approach and improving or using underlying technologies.

"The instructor was excellent – clearly explained things, and made it easy to comprehend the learning objectives, even without having experience writing code."
Liam Visser
Agile Coach
We have developed a Free Mini training, in which we emphasize the value of your role towards DevOps! So that you too can start your journey in accelerating in an increasingly rapidly developing DevOps environment.
This 30 min. training is presented by veterans that bring their lessons working from the trenches.
Key Takeaways:
For most (Agile) coaches, the knowledge level on how to implement DevOps on the technology side needs to be improved. What would be an effective approach and what are the technologies to consider? What value do these add and when to implement what? 
The learning objectives for this mini training: DevOps for (Agile) coaches, will include: 
What are and how to interpret the DevOps principles
How DevOps can complement Agile
How to start bridging the gap between DevOps and Agile
Understanding the "Three Ways" approach
Understanding the feedback cycle within DevOps; where and how to gain feedback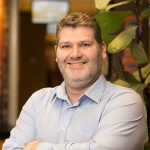 Markus van Duijn
Markus van Duijn is a DevOps coach with many technical skills. He is versatile, analytical, and eager to learn. He loves a challenge and helps others to bring out the best in themselves. He believes inspiring is done by setting the correct example.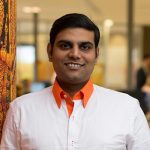 Phani Bhushan
Phani works as a Technical Consultant and a Scrum.org/DevOps Institute trainer at DevOn, helping organizations to make the transition to the Agile way of working.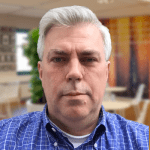 Jeff van Eek
Jeff van Eek is a seasoned IT professional with more than three decades experience in IT operations, security, architecture and large scale transformations. Through his experience at large and small organizations, he has participated in the early adoption and evolution of technologies and practices such as DevOps, CI/CD and Automation in traditional as well as public cloud environments.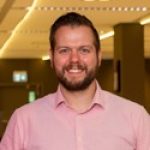 Kevin Boots
Kevin Boots is a DevOps and CI/CD consultant with DevOps leadership experience. Coming from an Operations background, he soon after got welcomed to the world of development and high-performance software delivery, climbing the ranks to become an energetic tech/team lead. He has previously led teams in the domains of CI/CD Enablement and Public Cloud usage (Azure).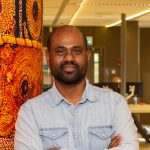 Rekish Ghoerai
Rekish is a driven, cheerful, and experienced DevOps Engineer who works well both independently and in a team. He is passionate about working with CI/CD, Ansible and Docker, using DevOps principles. He has worked on both front- and backend solutions, using tooling/programming languages such as Jenkins, Azure DevOps, Python, Javascript (ReactJS), Nginx, HTML, Linux Shell/Bash Script and PowerShell.