All partners
At DevOn Academy, we work with a network of trusted partners who share our vision of empowering professionals with DevOps skills. Our partners are industry leaders and training providers who help us deliver globally recognized certifications. Together, we're shaping the future of DevOps and driving innovation in the industry.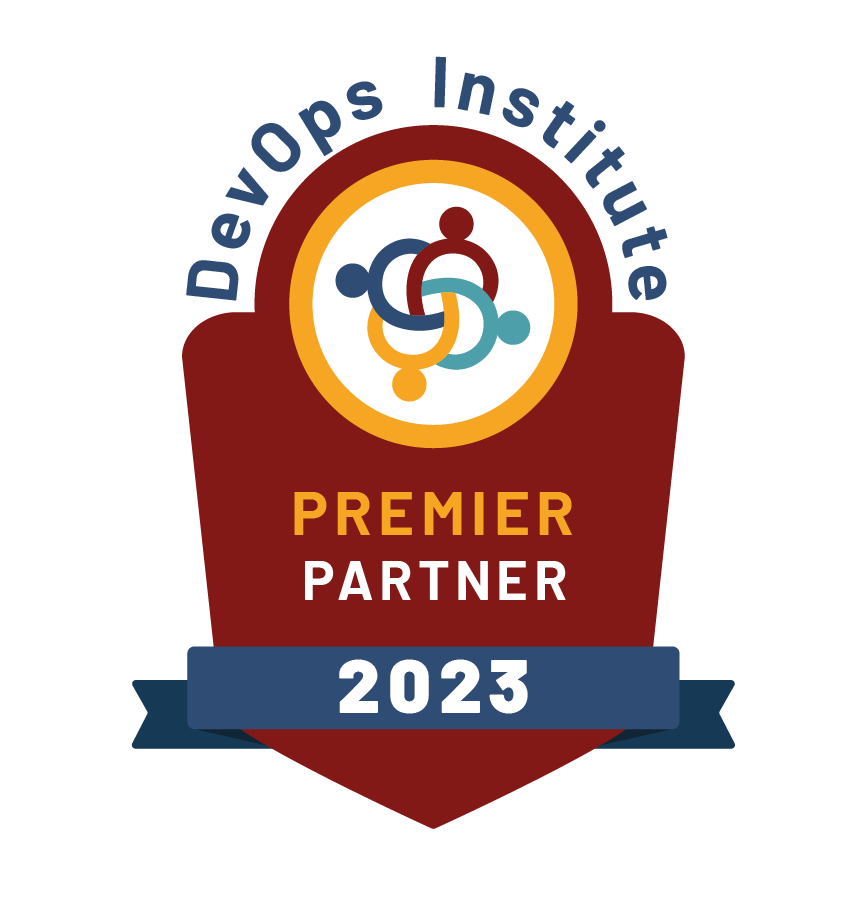 DevOps Institute
DevOn has been a partner of DevOps Institute since 2017, because of our firm belief in their vision of enabling the DevOps community by providing a Collective Body of Knowledge and state of the art certifications.
The DevOps Institute (DOI) is the Association for DevOps Professionals that encourages continuous learning as a lifestyle. Members have global access to the most innovative, inspirational and transformational DevOps networking and career growth opportunities.
The DevOps Institute is involved with many of DevOn's events, they frequently co-host DevOn webinars and they play a major role in DevOn's training portfolio. For more information about DevOps Institute, visit
Microsoft Gold Certified Partner
DevOn is a Microsoft Gold Partner since 2008 with a specialization in Application Development and Data Solutions. Our expertise with Microsoft technologies and the ability to use them effectively in the development and deployment of business applications, web portals, front end systems, effective back end integrations, rich user interfaces – all to the benefit of our clients.
Scrum.org
Scrum.org has a history of co-organizing Scrum Day Europe with Prowareness and has played a huge part in the success of our Agile counterpart. As the technical sister organization of Prowareness, DevOn is proud to be able to partner with Scrum.org in providing the Applying Professional Scrum for Software Development training.
Based on the principles of Scrum and the Agile Manifesto, Scrum.org provides comprehensive training, assessments and certifications to improve the profession of software delivery. Throughout the world, their solutions and community of Professional Scrum Trainers empower people and organizations to achieve agility through Scrum. If you want to know more about Scrum.org, visit
More info about our partnerships & certifications?