Masterclass Leading a DevOps Organization
The technical infrastructure is an important condition for DevOps, but often much more change is necessary. This change is often not technical in nature. Integrating change and run, dev and ops and setting them up and executing them is a complicated task for many organizations.
15+ Years Experience




Learn from industry leaders

Tailor-made Learning Journeys




Become the expert you want to be!

Hands-On Approach




Immediately start applying your craft

Rated 9,2




Highly reviewed by other participants

Non-certified
Advanced
1 day
09:00 - 17:00
Lunch incl.

Kevin Boots
DevOps Consultant
Kevin is an energetic tech- & teamlead all about making two things happen: Make it work, and make it work better with a smile.
His specialty lies in automation, scripting, collaboration tooling, leadership, and process improvement, with a specific passion for anything DevOps & CI/CD. Other than that, he aims at enabling teams to go from 0 to 120 using every tool at their disposal.
DevOps is more than just setting up a continuous delivery pipeline!
DevOps requires a completely different way of management, structuring and mindset. This is why people look at the manager in practice. The manager is expected to be able to shape and implement this change. This while "the shop" continues to run, the technological infrastructure changes rigorously and existing structures are simultaneously respected and adapted. Moreover, it also requires that leadership changes itself, because DevOps teams are expected to be autonomous and self-managing.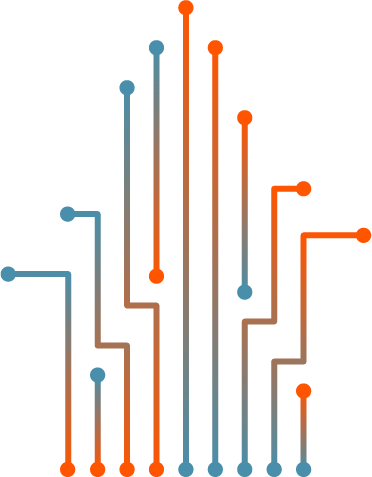 Course objectives
This masterclass will focus on the changing role of managers in a DevOps transformation. Not only the transformation to a DevOps organization is discussed, but also the daily operation during a transformation deserves attention. Interaction between the participants and specific knowledge sharing is of paramount importance.
During the master class, you make your own (concept) plans through short interactive workshops. These offer you concrete tools to get started within your organization. Finally, a practical speaker will be present who will share his own experiences.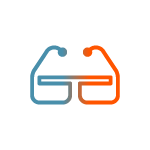 Course Agenda
08:00 – 09:00 Welcome & coffee
09:00 – 09:30 Introduction, objective and introduction participants
09:30 – 10:30 BLOCK I: The essential elements of managing a DevOps organization
10:30 – 10:45 Break
10:45 – 12:00 BLOCK II: The transformation and execution of a DevOps organization
12:00 – 13:00 Lunch
13:00 – 14:45 BLOCK III: Managing DevOps – Transformation and Operation in practice by guest speaker (industry leader).
14:45 – 15:00 Break
15:00 – 16:00 BLOCK IV: Getting started for your own organization – purpose, plan and execution
16:00 – 17:00 BLOCK V: The profile of a DevOps Leader – what does this require of me?
17:00 – 17:30 Closing off with presentations of participants
17:30 – 18:00 Drinks
Target audience
The target audience for the Masterclass are professionals including:
Anyone starting or leading a DevOps cultural
transformation program
Anyone interested in modern IT leadership and organizational change approaches
Business Managers
IT Directors
IT Managers
IT Team Leaders
Top reviews of this training
Flexible, nice examples, funny

Masterclass Leading a DevOps Transformation

Fascinating storyteller

Masterclass Leading a DevOps Transformation

Location, variety, inspiration

Masterclass Leading a DevOps Transformation
Payment methods




Need help?
Please contact us via email or call us by the number stated below. We are more than happy to help you.
+31 (0)15 - 241 19 00
academy@devon.nl
What's next for me?
Take a look at what trainings you should follow next to become a true expert in your field.
Lean Green Belt (Provided by Prowareness WeOn)
6 day training

Intermediate
DevOps Leader
2-days training

Advanced
(DOL)® DevOps Leader certificate
What if I book a date, but then have to reschedule?
After your registration has been confirmed, you are still able to change the date up to 20 days before the first day of the training. You are able to do this once. Please send your request to academy@devon.nl or call +31(0)15-24 11 900 for further assistance.
What if not enough people have signed up for the course?
Two weeks before each training, we will check if we have enough participants for the training course to be valuable and continue. If this is not the case, we will inform you by e-mail, with options for a new date and location. After this notification, you will have the right to cancel or change your registration within 5 working days.
On the website you can choose to pay via iDeal, creditcard or by invoice with a payment period of 30 days.
Which languages do you offer your courses in?
Most of our courses are available in both English and Dutch. We have a selection of training courses which are only available in English, which will be on that training page. Our rule of thumb for courses in the Netherlands is – the course is in English unless everybody speaks Dutch, then the course is in Dutch. If you want to be sure you are in a Dutch course, please get in touch with academy@devon.nl in case the information on a specific date is not available on the course page.
What do the costs include?
Unless mentioned otherwise, the course fee includes the cost of training material, exam cost, the use of the location, catering and parking.
Not sure if this course is for you?